Press Announcement
RETAIL DIRECTIONS ANNOUNCES NEW PARTNERSHIP WITH VEXALL
- Retail Directions and Vexall bring world-class retail software to South African retailers -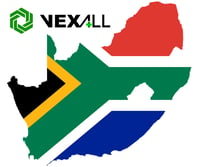 14 March 2022: Global retail software specialist, Retail Directions, today announced a new partnership with South African ICT services organisation, Vexall (Pty) Ltd, to enable them to provide Retail Directions' unified retail management platform to South African retailers.
Unlike other retail systems, the Retail Directions platform operates around a central integrated database for fully connected, omnipresent retailing. Using message queuing, this architecture gives retailers a single source of the truth, without making stores dependent on a centralised system.
Clients of Retail Directions benefit from its simplified and future-proofed retail technology platform, reduced operating costs, and the capability to deliver seamless and personalised experiences for consumers and staff alike.
The partnership brings together dedicated in-country support from both sides, augmented by Retail Directions' global resources and continuous improvement projects, which are backed by the Australian Government's research and development program. The partnership also gives Vexall access to Retail Directions' global network and knowledge base, to further develop the South African retail technology landscape.
Andrew Gorecki, Managing Director, Retail Directions, said: "Our close engagement with Vexall presents both organisations with a valuable opportunity to fill a gap in the South African retail technology partner space.
Our combined technology and local support will help both fashion and general merchandise retailers in South Africa to build a resilient and easy to manage technology platform, which will underpin their retail operations. We have made a long-term commitment to the South African market, and have invested in our own people in the region to support Vexall and our retail clients in the region."
With Retail Directions' 30 years' experience in the marketplace, coupled with Vexall's knowledge, specialisation and presence in all major cities, plus other regions around South Africa, the new partnership will add value for the South African economy.
Gorecki concludes: "We strategically chose South Africa because of its vibrant retail market and the availability of highly skilled people. When looking for a technology implementation partner in the region's retail technology market, we chose Vexall because of their inherent sector knowledge, customer-centric outlook, as well as their values, vision and work ethic reflecting our own."
Dewet Devenier, Operations Executive, Vexall, said: "Vexall's synopsis of South Africa's fashion and general merchandise marketplace highlighted the need for a retail management system that offers an end-to-end yet modular solution, that is inherently rich in functionality, whilst continually evolving in-line with changing technology trends."
Devenier continues: "The collaboration between Vexall and Retail Directions unlocks all these aspects while positioning a solution with flexible commercial models sensitive to South African market conditions.
The real value, however, lies in the ability to offer a truly global Retail Management system, delivered by an in-country capability, inherently skilled and experienced in South African retail market conditions."
Devenier concludes: "Our partnership with Retail Directions is closely aligned with Vexall's strategic objectives and we are excited at the opportunity to establish and develop a South African and African client base."
In times of market and global uncertainty, this partnership provides assurance, stability, and benefits to the South African economy, such as Australian-backed investment, as well as joint investment in training, development, and recruitment for its South African employees.
Howard Barratt, Principal Consultant at Retail Directions in South Africa, said: "Together, Retail Directions and Vexall are now able to offer South African retailers a globally proven retail solution that will give them a foundation for growth, whilst helping them to improve the experience for both their customers and staff."
Barratt, who is based in Cape Town, adds: "In volatile economic times, we are keen to help South African retailers bring both resilience and innovation to their operations. I am looking forward to developing our relationship and see this as the start of a long-term commitment between Retail Directions and Vexall."
Retail Directions and Vexall have already secured their first joint retail client in South Africa and have generated strong interest amongst South African fashion and general merchandise retailers, who are keen to explore the benefits of the partnership.
ENDS
Media contact:
Anthony Monks
PR Director
ITPR
retaildirections@itpr.co.uk
+44 (0)207 183 8200
About Retail Directions - www.retaildirections.com
Retail Directions provides a unified retail management software platform that enables retailers to simplify retail operations, reduce operating costs, and deliver seamless experiences for consumers and staff. Retail Directions has over 30 years' of retail technology experience, and remains 100% focused on retail. With more than 25,000 POS terminals installed in 40 countries, in 15+ languages worldwide, Retail Directions is trusted by 50+ retail brands globally. Clients in South Africa include Cotton On Group, Bras 'N Things, Edgars and Legit, in addition to global clients including The Just Group, The Body Shop, Hanes, Rodd and Gunn, and Forever New. The Retail Directions platform operates around a central integrated database for seamless, connected, omnipresent retailing using a single source of the truth. At the same time, by using special retail architecture, the platform offers exceptionally high availability and resilience. The consumer-centric software platform supports connected retailing natively and by using database-level, enterprise-wide integration provides complete visibility of all aspects of retail operations, in real-time, online and in store. Using the Retail Directions connected retailing software platform, which integrates eCommerce, POS and Store Management, Loyalty and Promotions, Warehousing & Logistics, Merchandising, and Actionable Insights, retailers have the capability to sell anywhere, fulfil from anywhere, and deliver anywhere.
About Vexall - https://vexall.co.za/
Established in 2019, Vexall (Pty) Ltd is an ICT services organisation that was created to fill the need for a specialised service provider that is closely aligned to meet the operational demands of a streamlined retail business. An exclusive focus on the retail market ensures Vexall's highly skilled staff, with a collective 1000+ years' experience, are experts that specialise in providing optimal service delivery standards to its clients. Through a decentralised support network, Vexall is well positioned to provide high-quality support services for its clients. Each of its clients benefits from close engagement with a single point of contact with a Vexall representative that understands the complexities of running a retail business. Vexall is considered a trusted ICT services provider and offers its services to a host of clients including Dis-Chem, Life Health Care, MediRite etc.
###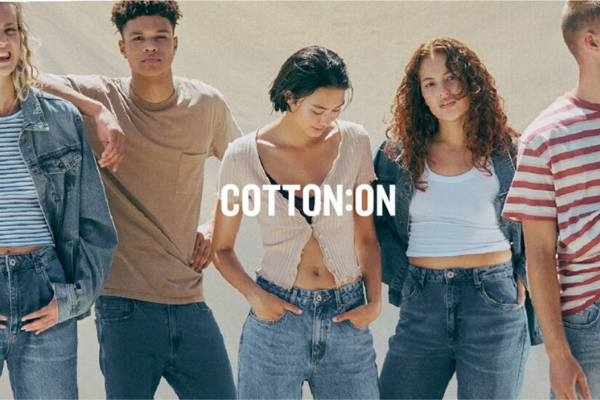 Glenn Keast shares insights into Cotton On's COVID strategy
How the COVID emergency showed Cotton On Group a glimpse into the future of eCommerce and that anything is possible with agility and cost control.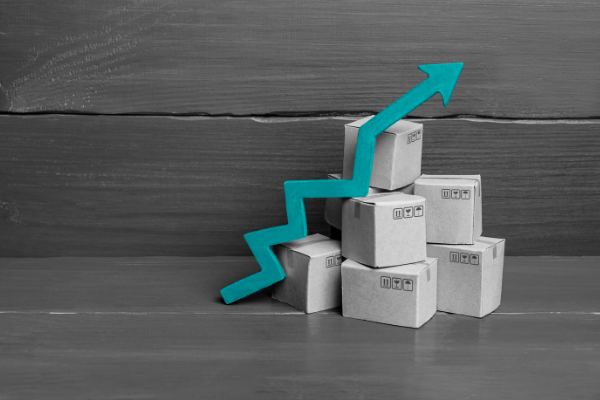 Getting blindsided by the hidden costs of eCommerce
After over a year, some retailers are finally beginning to properly examine their omnichannel processes and numbers. But are they considering everything?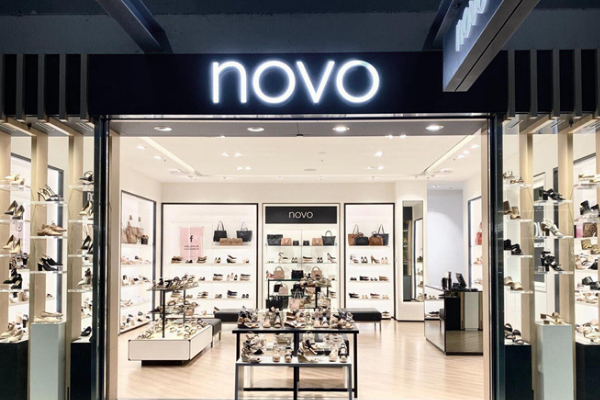 Fast fashion has never looked this good
NOVO needed to find a consumer-centric retail technology platform that could help it operate more efficiently while enhancing customer experience.
What our clients are saying
"We have the ability to sell stock today, pick replenishment stock and get it back in store in a really fast time frame."

Glenn Keast, Senior Executive

"Retail Directions provided NOVO with a single platform to assist in developing world-class capabilities across the operation – from e-commerce to warehousing and everything in-between."
Ian Unwin, Chairman
"Finally, a solution that we could stay with for the long-term. An excellent system with outstanding support that has provided Cotton On with a reliable and agile IT base which has enabled the rapid growth of the business. If you are looking for a new retail system – look no further."
Ash Hardwick, Director

"With so many new stores opening, it was important for us to choose a foolproof, low-maintenance retail management system that would grow with us."
Paul Lacy, CEO
"We have chosen the right company to help realise our growth plans. There aren't many system providers in the market that could say they have been on a journey with a business from one brand, one country and 50 stores to seven brands, 18 countries and 1,500 stores – all on a single system. And, we're not done yet."
Peter Johnson, CEO

"We have deployed a number of systems over the years but we always had issues with integration. The other problem was when vendors made big promises but never delivered. After trying a few different vendors we thought, 'There's got to be a better way."
Robert Knyn, Business Systems Manager